August 14th, 2014
The Biggest Faa Tip I Found...

I have had many artists write to me for tips on increasing their sales. One of the most helpful tips I found on Fine Art America was the simple understanding of the importance between posting keywords and the description of the image itself. The simple statement of difference being that "keywords" help potential buyers find your work who are already on the FAA site and the "descriptions" help potential buyers on the Internet search engines find your work, and brings them to your FAA site. This helps me in the words I choose for both. I always try to become the buyer in my mind looking for the work instead of the seller. This understanding has helped and increased my sales tremendously once I realized this information was as important as the image itself. I hope this information will help others as much as it did me...

Karen Wiles
http://karen-wiles.artistwebsites.com

April 3rd, 2014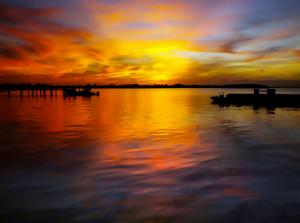 Life throws many curve balls during one's lifetime, heartache, sickness, sorrow and death. It is times like these, that one must take time to pause and see the beauty in the world, and to know that these times too shall pass. Beautiful tranquility and the serenity of nature have also been placed on earth for all to see and enjoy. These gifts are to remind us to smile and know we are loved if only we take time to see and appreciate what we are shown…

LIFE is…
Life is an Opportunity, benefit from it.
Life is beauty, admire it. Life is a dream, realize it.
Life is a challenge, meet it. Life is a duty, complete it.
Life is a game, play it. Life is a promise, fulfill it.
Life is sorrow, overcome it. Life is a song, sing it.
Life is a struggle, accept it. Life is a tragedy, confront it.
Life is an adventure, dare it. Life is luck, make it.
Life is too precious, do not destroy it. Life is life, fight for it.

Visit Karen Wiles Photography to see more of her award winning art of nature…
Watch her incredible Fine Art Video set to calming music and enjoy a small portion of what she has to offer…

http://karen-wiles.artistwebsites.com



November 30th, 2013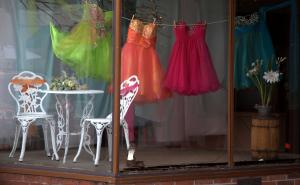 The following is the easiest way I have found to check to make sure you uploaded the maximum keywords for each and every individual image...
Click on "Behind the Scenes."
Scroll down to the little blue money bag and click on "Bulk Edit Prices."
Then to the left of the page in very small letters underneath the heading that says "Image Name" in small letters is a clickable link that says
"Show All Images" click on this link.
There you will see each and every image you have entered on FAA and the list of keywords to the right.
Compile a future list with pen and paper to edit and add more keywords if you need them later on.
You may scroll through the pages very easily this way.
Sometimes in our hast to upload new images, we forget to add as many keywords as we possibly can and this allows you to go back and check without having to look at each and every single image. This can be a big time saver for those who have over a thousand images on FAA...